Discover Comprehensive OBGYN Services in Raleigh at MidCarolinaOBGYN.com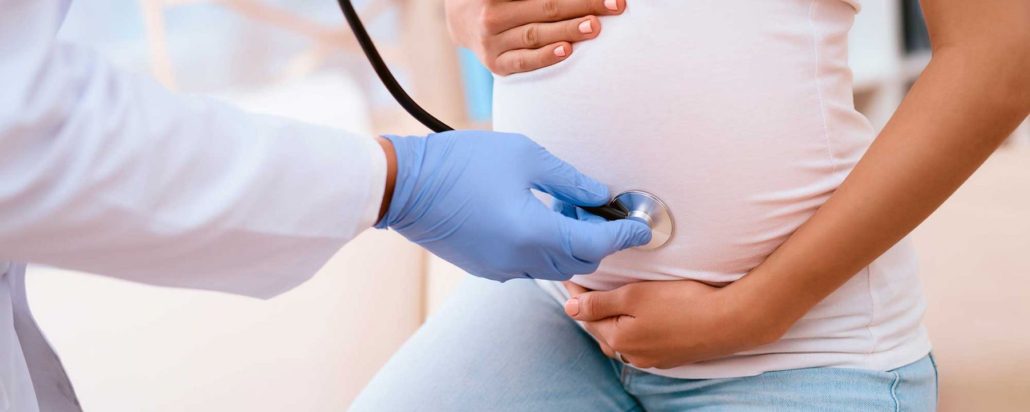 When it comes to women's health, finding a reliable and compassionate OBGYN is essential. If you reside in the vibrant city of Raleigh, you're in luck! MidCarolinaOBGYN.com is your go-to destination for exceptional OBGYN care. With a wide range of services and a dedicated team of professionals, MidCarolinaOBGYN.com is committed to providing comprehensive and personalized healthcare for women at every stage of life. In this blog post, we will explore the various services offered by MidCarolinaOBGYN.com, highlight the importance of setting up an appointment, and encourage you to share your positive experiences through Google reviews.
1. The Services Offered:
MidCarolinaOBGYN.com offers an extensive range of services designed to address the unique needs of women. Here are some key services you can expect to find:
a) Obstetrics: Whether you're planning a pregnancy or are already expecting, MidCarolinaOBGYN.com provides comprehensive prenatal care, ultrasounds, genetic testing, and postpartum care. Their experienced team will guide you throughout your pregnancy journey, ensuring the health and well-being of both you and your baby.
b) Gynecology: From routine check-ups to complex gynecological issues, MidCarolinaOBGYN.com offers a wide array of gynecological services. These include annual exams, Pap smears, contraception counseling, menopause management, and treatment for various conditions such as endometriosis and polycystic ovary syndrome (PCOS).
c) Minimally Invasive Surgery: MidCarolinaOBGYN.com specializes in minimally invasive surgical procedures, including laparoscopic and robotic-assisted surgeries. These advanced techniques result in faster recovery times, minimal scarring, and reduced post-operative pain for patients.
d) Pelvic Health: MidCarolinaOBGYN.com understands the importance of pelvic health and offers services such as urinary incontinence evaluation and treatment, pelvic organ prolapse management, and comprehensive pelvic floor rehabilitation.
e) Well-Woman Care: Regular check-ups and preventive care are crucial for maintaining optimal health. MidCarolinaOBGYN.com emphasizes the importance of well-woman care and provides services like breast exams, mammography referrals, bone density testing, and counseling on lifestyle modifications.
2. The Importance of Setting Up an Appointment:

Taking charge of your reproductive health is essential, and scheduling an appointment with MidCarolinaOBGYN.com is the first step towards comprehensive care. By visiting their website, you can easily book an appointment online or call their friendly staff to schedule a convenient time.
During your appointment, the skilled healthcare providers at MidCarolinaOBGYN.com will take the time to understand your concerns, answer your questions, and provide personalized care tailored to your unique needs. Regular visits allow for early detection of any potential health issues and ensure you receive the necessary guidance to maintain your well-being.
3. Share Your Positive Experience:

MidCarolinaOBGYN.com takes pride in providing exceptional care to their patients. If you have had a positive experience with their team, they encourage you to share your thoughts and feedback through Google reviews. These reviews help prospective patients gain insight into the quality of care and build trust in MidCarolinaOBGYN.com as a reputable healthcare provider.
To share your experience, simply visit MidCarolinaOBGYN.com and click on the Google reviews link. Your testimonial can make a significant difference in someone else's decision-making process, empowering them to choose a reliable and compassionate OBGYN in Raleigh.
Conclusion:
MidCarolinaOBGYN.com is your trusted destination for exceptional women's healthcare in Raleigh. With a wide range of services tailored to meet your unique needs, their team of dedicated professionals is committed to providing compassionate and personalized care. By setting up an appointment, you take the first step towards prioritizing your reproductive health. Share your positive experience through Google reviews to help others make informed decisions. Visit MidCarolinaOBGYN.com today and embark on a journey towards optimal health and well-being.
https://midcarolinaobgyn.com/wp-content/uploads/2019/03/Mid-Carolina-logo-web-e1553776955245-300x94.png
0
0
Jeff Brown
https://midcarolinaobgyn.com/wp-content/uploads/2019/03/Mid-Carolina-logo-web-e1553776955245-300x94.png
Jeff Brown
2023-07-13 05:35:06
2023-07-13 05:49:04
Discover Comprehensive OBGYN Services in Raleigh at MidCarolinaOBGYN.com